1 KG Chicken Rate Today in Lahore 2022
What is Chicken Rate today in Lahore check it Skinless Chicken, 1 kg, 364 rupees/kg Fresh Meat. 1 KG Chicken Price in Pakistan Today Rate List 2022 what is Poultry price in Lahore. Today Chicken rate in Pakistan was announced today by the Lahore Punjab Govt of Punjab.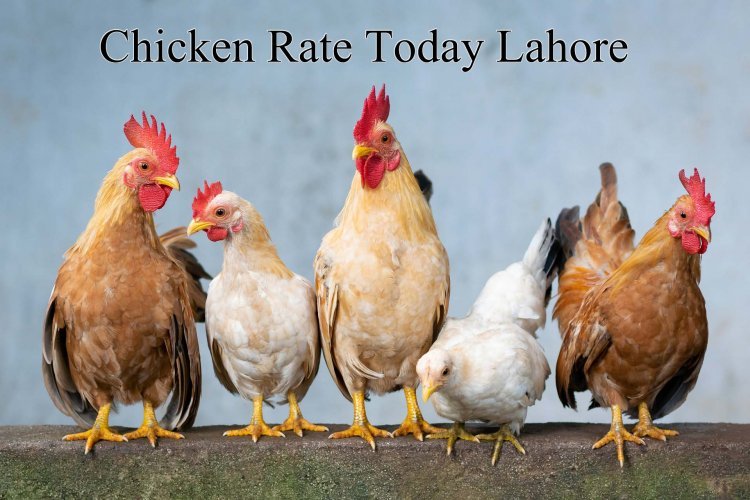 chicken rate today lahore
Chicken Rate Today in Pakistan
If you are looking for a 1 kg chicken price in Lahore today 2022, you have come to the right page. Here we will share with you the latest poultry prices in Pakistan.
Chicken Meat Prices in Lahore City
Latest price of Chicken Meat in Lahore City is a Minimum of Rs. 364 and a maximum of Rs. 420. The price is updated today, this price of Murghi Ka Gosht is assigned by the Market committee of Lahore City. You can also check the old prices for the last 15 days on this page as well.
| | | |
| --- | --- | --- |
| Category | Wholesale Price | Retail Price |
| Live Chicken | 243 PKR | 251 PKR |
| Chicken Meat | - | 364 PKR |
Today's Rate List of Chicken Boiler and Desi
The poultry price list gives you the latest updates about today's chicken prices in Lahore. So stay connected with Dareecha and get the latest updates about the chicken price list and today's chicken price in Lahore with all new poultry prices today.
As we all know chicken is very much loved all over Pakistan. Everyone loves to eat it, from young children to the elderly. It is in great demand in Pakistan as well as in India. Whether it's a wedding or a party event, some chicken dishes are cooked for guests.
Chicken rate today in Lahore varies from place to place. Because Lahore is a big city and there are many areas in this city. Therefore, there is a different proportion of chickens in Lahore in other regions. The market price of chicken in Lahore cannot remain the same. It varies from season to season. In winter, the price of chicken in Lahore goes down and increases during the summer season.
Chicken Rate Today Lahore | Today Poultry Rate Lahore
In this list, you can find the following poultry rates in Lahore;
Broiler Chicken Rate
Broiler Chicken Meat Price
Eggs for Wholesale price
Eggs for Shopkeeper rate list
Commissioner of Lahore Poultry Price List
According to the Commissioner of Lahore, below is the list of poultry prices.
The price of 1 KG of chicken has increased by 10% since last year. The main reason for this increase is the continuous rise in the cost of poultry feed. However, the government is planning to control the prices of essential commodities like chicken. They have already banned chicken export and are working on increasing domestic production. In addition, they are also providing subsidies on poultry feed to farmers. As a result, it is hoped that the 1 KG Chicken Rate in Pakistan will stabilize in the coming months.
Desi Chicken Price in Pakistan
Chicken is eaten in Pakistan in two varieties: broiler chickens and Desi chickens. Desi Chicken is the most nutritious food, but Desi chicken is the most expensive in Pakistan.