5 Reasons Why Records Management is Critical For Businesses in Pakistan
Records is an important asset of any business and effective records management is highly imperative for business growth in many ways.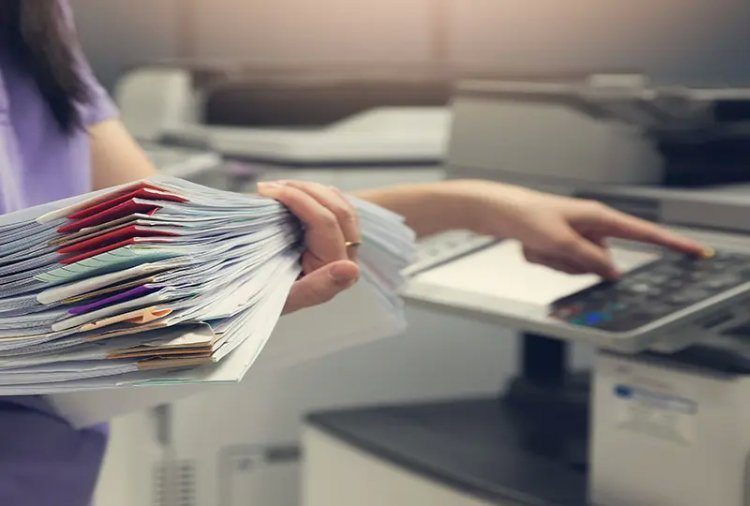 Records management is the process of managing and maintaining data and records within organizations. It usually includes files or documents that every business comes to deal with in day-to-day operations and business procerss. Even for a small-scale business, if there are no effective records management practices in place, things are likely to go messy. There are so many downsides to handling organizational records ineffectively. For example:
The administrative cost goes up

The risk of losing valuable records increases

Records insecurity

Increased retrieval time
Though there are various cons of not using effective records handling, in this post, however, we will explain some of the upsides of records are archiving.
So without further ado, let's walk you through some reasons why records management is critical for businesses.
Effecitve Records Management Services Transfrom Businesses Operations
Fast Decision-Making Process
One of the most rewarding benefits of records archiving is it helps business-owners to speed up their decision-making. Now you may wonder what the decision-making process has to do with records management. Business owners make various decisions, like sales forecasting, revenue growth, business operations, and employee performance, based on their records and data.
Documents that are needed right on time thus optimize the decision-making process. Managers and executives can quickly analyze the records and make well-informed decisions. Therefore, effective records management is critical for business core operations, growth and reputation.
Records Privacy and Confidentiality
Records security is another critical reason businesses must employ a records archiving plan. It allows the data and records administration safely and effectively that ensures privacy and confidentiality.
Data is the most sought thing that many businesses and enterprises want to take care of. Effective records management services are thus highly imperative to keep all data breaches and unauthorized personnel accessibility at bay.
Records Scanning and Digitization
Many professional records management companies allow businesses to convert their physical records into electronic format. Doing so provides an extra layer of data protection. Digitally stored documents are easy to access and prevent internal threats, like hacking, misuse, and environmental disorders. Some of the vital critical benefits of record scanning and digitization include:
Optimized retrieval utility

Easier access

Easily transmissible

Higher Protection

Less space consuming
Safe Records Shredding
Imagine the drill a business may go through while shredding thousands of papers safely and soundly. Unless the company hires a professional records shredding company, destroying old and inactive records may become challenging.
Many entrepreneurs in Pakistan and business owners usually prefer to go for records shredding services providers who could end up doing the job for them. While considering shredding onsite, businesses must invest in shredding machine acquisition and bear administrative costs. Records destruction is essential for many reasons.
For example:
Data that is no longer needed is perpetually disposed

Eco-friendliness

Recycling
Work Flow Optimization and Automation
Effective records management in place enables business workflow optimization and automation. Records properly stored on digital repositories allow the workforce to access, edit and review a file from anywhere. Unlike the old days, when paper records had to go through many individuals, thanks to the digital era that ushered in work automation and optimized workflows for businesses of all sizes.
Wrapping UP
Data is a critical part of every organization. Its effective management unlocks many benefits that every business owner must consider seriously. It makes business people make quick decisions by having data and documents immediately available to them. Managing data effectively with records archiving firms speeds up workflow and enhances employees' performance to work on a file that can be accessed and modified by multiple users at a time.