2023 Thailand Visa Photo Guidelines: Essential Tips for Perfect Submission
Navigate the Thailand visa photo requirements for 2023 with our comprehensive guide. Understand size, attire, and format specifics to ensure your application sails through smoothly.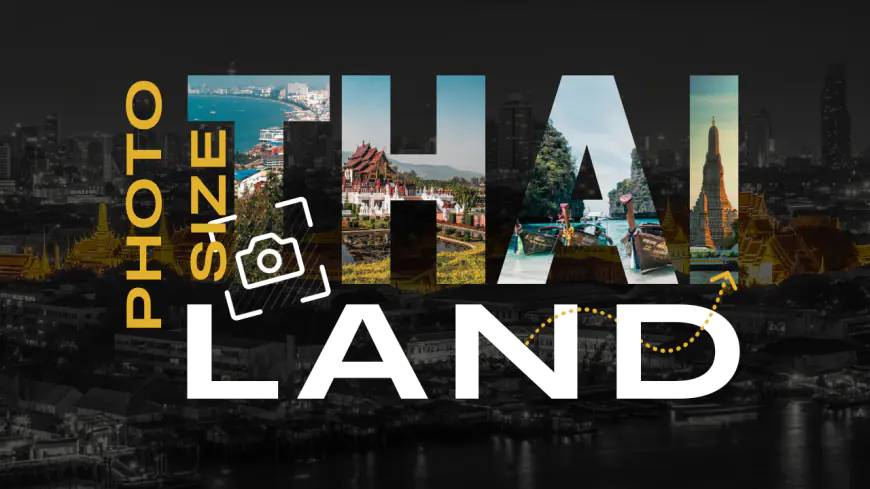 Thailand, a gem in Southeast Asia, provides a variety of visas catering to different travel needs. To obtain any Thai visa, whether it's an e-visa or another type, applicants need to submit several crucial documents, with the photograph being of utmost significance. Delve into this guide to comprehend the specifics of photo requirements for the Thailand visa.
Adhering to Thailand's 2023 Visa Photo Standards
Like others worldwide, the Thai government is strict about adherence to its visa photo criteria. These norms are necessary to avoid instant rejection of the visa application. Understanding the detailed specifications concerning size, clarity, and presentation becomes crucial for a successful visa application. The photo, to begin with, should be a recent one, taken within the last six months.
Decoding the Size Dimensions
There are set dimensions depending on the visa type:
For standard Thai visa applications made via VFS or the Thai embassy, the picture must measure 3.5 x 4.5 cm (1.3 x 1.77 inches).

The size of the Thailand visa on arrival should be 4 x 6 cm (1.5 x 2.3 inches). The image's resolution is fixed at 472 x 709 pixels.
Photo Specifics for Thailand Visa
Adherence to the given specifications is non-negotiable. Here's what you need to ensure for the visa photograph:
Recentness: No older than six months.

Color: Full-color photograph.

Background: Pure white.

Focus: Eyes and face must be distinct and centered.

Head Position: The entire head from the top to the chin should be visible, covering about 70% of the photograph.

Material: Printed on genuine photo paper.

Format: JPEG, especially for visas on arrival or e-visas.

File Size: No more than 1024 KB, with a minimum dimension of 500 x 352 pixels.
Appropriate Attire and Expression for the Photo
Dress: Even if not prominently visible, decent attire is recommended.

Headgear: Permitted only for religious reasons with the entire face visible from chin to forehead. Shadows on the face are a strict no-no.

Glasses: Allowed if prescription, but avoid flash reflection.

Expression: Maintain a mild smile or neutral look. Ensure direct eye contact with the camera, with no hair obstructing the face.
Special Considerations for Babies and Young Children
While the fundamental guidelines remain the same, some specifics differ for younger applicants:
Background: Either white or a pale off-white.

Objects: No toys or pacifiers in the frame.

Face & Expression: The child's eyes should be open with a closed mouth, with the head centered and the entire face clearly visible.
In conclusion, the photograph's importance can't be overstressed when it comes to securing a Thai visa. Adhering to the stipulated guidelines paves the way for a hassle-free visa application process, ensuring an unforgettable journey to the Land of Smiles.