The Easiest Way To Move To Germany | Get Blue Card Visa 2023
Learn how to secure Germany's Blue Card Work Visa, a pathway to work and permanent residency in Germany. Explore strategies for job hunting, customization of documents, and making the most of your international job search.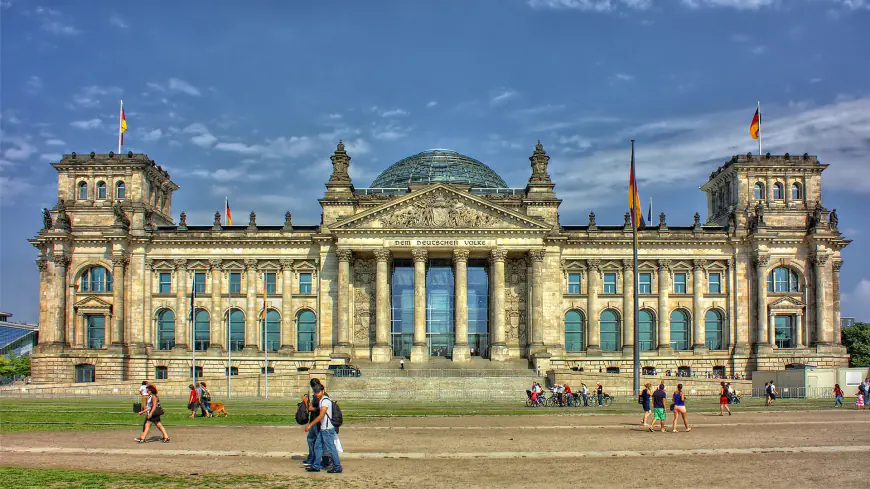 People Near of Brown Concrete Building during Daytime
If you're dreaming of moving to Germany for work and want an efficient way to settle there, this video is tailor-made for you. In this comprehensive guide, we'll reveal a method that doesn't require hefty investments or prolonged embassy waits. The best part? You can even bring your family along, and after just two years of work, you're eligible for permanent residency. We're talking about Germany's Blue Card Work Visa, and in this single video, you'll find all the information you need to apply from the comfort of your home country.
Understanding the Blue Card Visa
So, what exactly is the Blue Card Visa? It's a work visa designed for individuals whose salaries meet specific thresholds. For STEM fields, the threshold is 45,000 euros annually, while for non-STEM fields, it's 58,000 euros per year. Importantly, even if your salary falls below these thresholds, you can still obtain a work visa, but it won't come with the full benefits of a Blue Card.
Eligibility
The Blue Card Visa is primarily for degree-holders with several years of relevant work experience. If you meet these criteria, you're on the right track. But don't worry if your experience is limited; we'll discuss a workaround for that later in the video.
Job Hunting
Your journey to securing a Blue Card Visa begins with job hunting. Start by searching for "Germany Blue Card Visa checklist" on Google, specifying your nearest embassy's name. This will provide you with a checklist that outlines the requirements. Most likely, the most critical requirement will be a job contract or job offer. To obtain this job offer, you'll need to apply to companies through platforms like LinkedIn, Stepstone, Xing, or Indeed.
Applying on LinkedIn
LinkedIn is a fantastic platform for English-speaking job opportunities in Germany, especially in the IT sector. Search for your desired job role with Germany as the location. Carefully read job descriptions, noting the skills, qualifications, and language requirements. Customize your resume and cover letter to align with these job descriptions, ensuring your application stands out.
Using Recruitment Agencies
An alternative approach is to leverage recruitment agencies. These agencies match your profile with multiple companies, increasing your chances of securing interviews and job offers. The best part is that they usually don't charge you for their services. Companies pay them a referral bonus for bringing in talented individuals.
Benefits of Completing the Checklist
Once you secure a job offer, you're on your way to completing the checklist and obtaining the Blue Card Visa. The advantages are numerous:
Early Permanent Residency

: You can apply for permanent residency (PR) after just 21 months with B1-level German language proficiency or after 33 months with A1-level German.

Faster Visa Processing

: The visa appointment waiting time is significantly reduced, allowing you to start your journey to Germany sooner.

Family Inclusion

: You can bring your family along with you, and the interviews for your family members can be held together.

No German Proficiency Required for Spouse

: Unlike other visas, the Blue Card Visa doesn't require your spouse to have German language proficiency.
Exploring English Job Opportunities
While Germany is known for its language barrier, there are ample English-speaking job opportunities, particularly in international companies and the IT sector. Look for job descriptions written in English, and apply to companies that are open to hiring non-German speakers.
Gaining Experience via Remote Work
For individuals with limited experience, consider applying for remote positions. Companies often hire remotely to avoid local taxes and may later decide to relocate you to Germany if they are satisfied with your work. This approach allows you to gain valuable experience in the German job market.
Conclusion and Encouragement
Securing a Blue Card Visa for Germany is indeed a challenging journey, but it's one that many have successfully undertaken. Remember, language and location can pose difficulties, but determination and a focused job search can overcome these obstacles. Look for inspiration from others who have made the journey from Pakistan to Germany and explore resources provided in the video description, including a comprehensive guide to crafting a winning cover letter and CV.
The path to your dream career in Germany may not be easy, but with persistence and the right strategies, you can make it a reality. Good luck on your journey, and remember, where there's a will, there's a way!