New Scale-Up Visa To Get Immigration to UK Without Any Sponsorship in 2022
The UK's tech ecosystem is facing a shortage of highly skilled workers due to Brexit and a boom in investment that has led to a surge in hiring according to a September report from a technician and job search engines, the number of advertised open job roles is currently 42 percent higher than pre-pandemic levels in 2019 so to support UK's economy the UK's finance minister rishi sonic has announced a new Scale-Up of visa to attract highly skilled workers from abroad to countries fastest-growing companies on 27th of October 2021.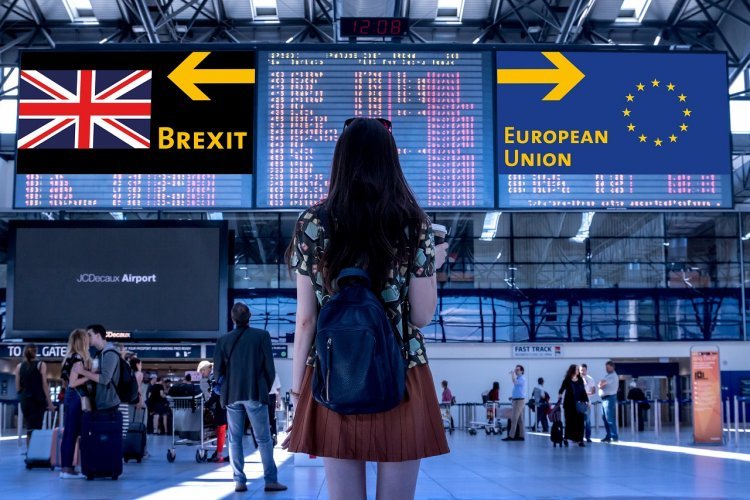 New Scale-Up Visa To Get Immigration in UK Without Any Sponsorship in 2022
Back in May 2021, the home office published a policy paper entitled new plan for immigration legal migration and border control strategy statement paragraph 21 of this policy paper stated in spring 2022.
We will also introduce a new unsponsored point-based route to attract the UK's brightest and best, emphasizing the very high skill and academically alight within this route. We will create a scale-up stream that will allow those with a job offer at the required skills level from a recognized UK Scale-Up to qualify for a fast-track visa without the need for sponsorship.
What is a Scale-Up visa?
This visa will allow individuals to come to the UK if they have a highly skilled job offer from a qualifying employer or scale-up company, but you don't need visa sponsorship now.
What is a scale-up company or qualifying employer?
A company with a minimum of 10 employees and a growth rate of over 20 percent for either annual average revenue or employment over three years is the term of a scale-up company.
What is the Purpose to launch Scale-up Visa?
Scale-Up visa launched aims to modernize immigration the policy hopes to attract talent in academia science research and technology worldwide. The British government aims to make the UK the most accessible country globally for a top innovative talent to enter and achieve that goal.
The scale-up visa is being introduced to help support the UK's fastest-growing companies.
How many scale-up companies are there in the UK?
There are 34 000 scale-up companies in the UK. This number was down 11 percent on the previous year but up 25 since 2013. support for scale-up goes through the UK government's innovation strategy is likely to see the number of qualifying companies rise going forward.
How can you find a scale-up company?
You can search by sector location and company size on the scale-up institute website to find scale-up companies website is www.scaleupinstitute.org.uk\scale-of-business-results
When will this visa be launched?
Spring 2022, but no exact date had been announced so far by the UK government.
What are the eligibility criteria of prerequisites for this visa?
Prove your English language proficiency requirement like passing your IELTS exam or getting a certificate from Naric.

so, if you're wondering what is Naric? Naric is the national academy recognition centre and is the national agency responsible for providing official information on international education training and skills acquired outside the UK. so, after Brexit, the UK is not using the Naric website anymore and hence from 1st Jan 2021 instead of all Naric websites you have to access the new website called Ecctis. once you register and create your account you need to submit your final certificate transcripts and medium of instructional letter from your university.
you need to have a highly skilled job offer from an eligible business with a salary of 33,000 pounds annually.
Do We Need Sponsorship to apply for Visa?
you don't need any visa sponsorship for this visa and anyone can apply from any country and irrespective of any age restriction.
What is the difference between a skill worker visa and a Scale-Up?
Both visas are part of home office point-based immigration system and both require a job offer from a UK employer but only the skilled worker visa requires applicants to be formally sponsored and not Scale-Up visa the salary requirement for a Scale-Up visa is also higher at 33,000 compared to 25,000 for skilled worker visa so you need to just concentrate on getting a job offer with a minimum salary of 33,000 pounds per year.
Will you be able to extend the Scale-Up visa?
information published so far states that holders of the Scale-Up visa will be able to extend it for a maximum duration over five years as the UK typically issues immigration style visas for 30 to 36 months at the time it's likely that they will also initially apply for Scale-Up visa and then extend it.
Does the Scale-Up visa count towards settlement in the UK?
Yes, it does after five years you'll be eligible to apply for settlement in the UK and also potentially British citizenship.
Can I switch employers while on a Scale-Up visa?
yes, you will be able to search employers on a Scale-Up visa however when you come to renew your uk visa you will need to qualify for an appropriate visa type
A lot of positive and encouraging news from the UK government as they want to attract the best and brightest minds from abroad and people had been dreaming to come to the UK.
Things will get a little easier from 2022 since it's early days and I'm expecting more details to be published by the UK government soon about the Scale-Up of visa I will make a follow-up video on this when there are more details out when the UK home office site is updated.