5+ Paint Colour Schemes for Making a Room Appear Larger
Some colors have magic and can be helpful to appear a small room into larger one, Today I will share those magic paint colors of year 2022.
Several things make a room seem inadequate. There are many ways to make do with what you have, says Interior Designers, whether you live in a small city apartment or feel like you've outgrown the space. Selective furniture utilization, strategically using mirrors and windows, or setting up the area to let more natural light and air circulate are all options. Using colours to provide the impression of a larger space is a different, less prevalent trick.
The paint colour can change the feel of a room and create a sense of space. Making the appropriate decision is vital because it influences the user's attitude and degree of comfort and sets the tone for how the remainder of the room will be set up. By learning more about these paint colors, you may choose the paint colour that best suits your needs for your living space.
Blue
Dark blue conveys an air of elegance that, like soft black, deflects focus from the small area and gives the impression of depth. Since the space isn't fully blacked out, Blue can give you more decorating options, as every interior designer has said. Dark hues also aid in obfuscating the boundaries of the walls. Making huge furniture items match the dark blue colour scheme will make the room feel even more prominent when they blend in.
A light blue, on the other hand, might produce a fresh and tranquil atmosphere. If the space receives a lot of light, choose artic blue for a serene ambiance or a shade of periwinkle for something a little more whimsical. The room's ceiling or other lighter-colored elements, such as the trim, can also help the room feel larger.
Olive Green
Olive green is the bedroom paint color on our list that conveys the most natural feeling. This soothing shade of green for your walls might help your bedroom feel more tranquil. Olive Sprig is in keeping with current tendencies toward sustainability and is both genuine and earthy. This rich, luscious green looks best when combined with gentle pink tones.
Olive Green is generally calm when you need it to be, especially late at night. However, it's also light and breezy to give you a jolt of energy when you first wake up in the morning. Two things make it a tremendous natural bedroom paint colour.
Crisp White
White should be included on this list of colours that elongate spaces; otherwise, we'd be remiss. White isn't infallible for this goal, though; in an otherwise dark area, it could look dreary and have the opposite effect. Stick with a clean colour scheme and make it light and airy with natural wood elements, lots of plants, and a splash of colour here and there.
Light Pink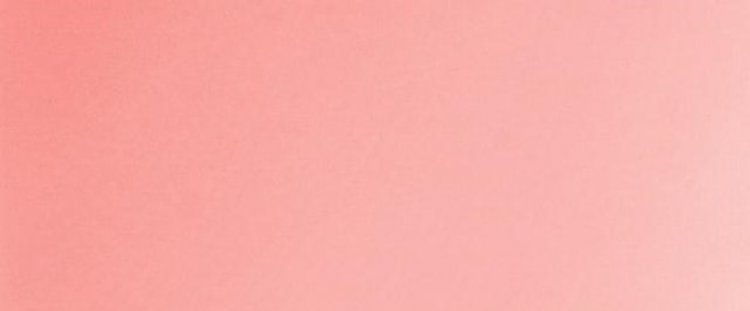 Subtle statements are in rather than millennial pink, a thing of the past. Lighter hues, like blush pink, will give your space a carefree, open feel. Light pink is a terrific choice to unify an area and make it appear larger if your furniture pieces are neutral in tone and you want them to be the main motif of the space. Although pink isn't typically associated with warmth, the correct colour may give your home a happy, airy sense.
If you don't want it to, blush pink doesn't necessarily have to make the space feel overly feminine. It is an adaptable colour that can look great when paired with natural materials like leather and wood. Alternatively, make things playful and light by using vibrant yellows or greens. You can also dress things up by combining light pink with white and grey neutrals.
Gray
You'll adore this concept if you're already a minimalist. According to Lazy Loft, as grey is a combination of black and white, it may offer both advantages. Like white, it can reflect light, but it can also provide the impression of depth like black. This means that the tone you select, from light to dark grey, might change how much space is present.
Cream
Who said cream and beige were boring? These neutral paint colors are among the best for a bedroom since they are dependable, adaptable, warm, and understated. Extremely pale taupe will provide the proper contrast with clean, bright interiors while adding warmth to the area. It also makes me think of strolls on a sandy beach. Keep it timeless, like top interior designer Richard Beard did here, or add splashes of cheery colour with accessories and toss pillows.
Yellow
Bright sunny yellow may be too bright for most people, but a gentler shade of yellow can do wonders for a drab living space. Yellow is a warm, adaptable colour that works well with complementary and opposing hues like red. For those who find whites and creams dull, yellow is a fascinating alternative. Additionally, it looks fantastic in both traditional and modern settings.
Light Taupe
Light taupe or greige can make a room appear spacious and elegant for individuals who don't want to paint their entire room white but want a light neutral paint colour. In addition to adding a hint of warmth that an absolute bright white doesn't have, it is nevertheless bright enough to allow light to bounce off of one wall and onto another.
Use this rich tone in a room with minimal architectural detail to give it height because it has the potential to make the area appear pricey. When utilizing this shade, it's best to keep the room's other furnishings white to help the room feel airy and light.
Conclusion
Small spaces may be built to look spacious with the correct colour scheme and minimalist design.
But if you need help with the ideal combination of hues and textures for your room, get in touch with a reputable interior designer in your community.
The award-winning interior designers use an integrated strategy that combines cutting-edge interior design with first-rate service to capture each homeowner's individuality and produce a custom home design that reflects your preferences, way of life, and personality.