Top 3 Wall Clock Designs to Buy in 2021
No matter how much new technology has changed our lives and the smart gadget has taken places of many old traditional things but wall clock is the still part of our bedrooms, living rooms and offices. Wall clock does not only shows us real-time but also an important part of our home decor and interior. Here are the Top 3 wall clock designs to buy in 2021.
1. Classic Old Love Key Wall Clock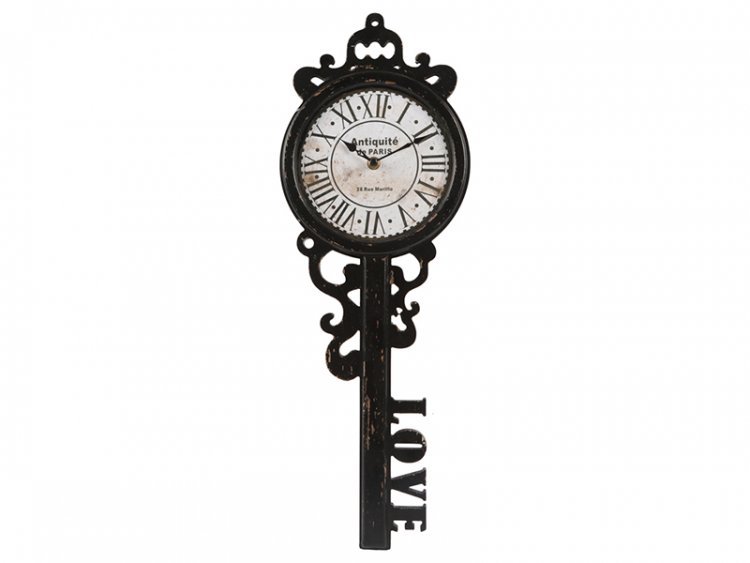 Classic Love Key Wall Clock by Interwood
An old classic love key shaped wall clock is never getting old in fashion. The design always attracts every kind of interior and add love in your home decor settings. It comes in rustic black finish paper pasted on an MDF.
2. Floral Classic Wall Clock in White Antique Finish
Floral Classic Wall Clock in White Antique Finish by Interwood
who does not love flowers? Everyone does and this classic rustic finished floral wall clock comes in light blue colour having floral on it and with white antique finish frame. The Dia size of this wall clock is almost 14 inches which are a perfect size for a bedroom. 2 Flying birds make the design more attractive a type of garden artistic piece ake us remember old vintage days of our childhood.
3. Minimal Map Wall Clock in Black Colour
Minimal Map Wall Clock in Black Colour by Interwood
Minimal map wall clock could be a perfect choice for your minimal interior in office, study room, and your bedroom. the black colour of minimal map type clock is bit large in size and have almost 32 inches dia and supported 1.5AA types of battery and about 2 KG in weight. This can be an attractive piece of art in your lounge room too.