Surah Rahman Pdf With Urdu Translation
Surah Rahman pdf With Urdu translate available to download free on dareecha.pk
Surah Rahman Pdf
Ar-Rahman is the 55th Chapter of the Qur'an, with 78 verses. The title of the surah, Ar-Rahman, appears in verse 1 and means "The Most Beneficent". The divine appellation "ar-Rahman" also appears in the opening formula which precedes every surah except Sura 9.
Surah Rahman pdf With Urdu translate Free download
Surah Rahman is the 55th Chapter (Surah) of the Holy Qur'an with 78 verses (ayat). Surah Rahman has so many benefits in life. There are thousands of benefits of reciting Surah Ar-Rahman, but today we will tell you what benefits you can get from listening to Surah Al-Man, and just listening to it will keep you safe from any disease.
In this article, we are going to give you a Surah Rahman pdf Read and download.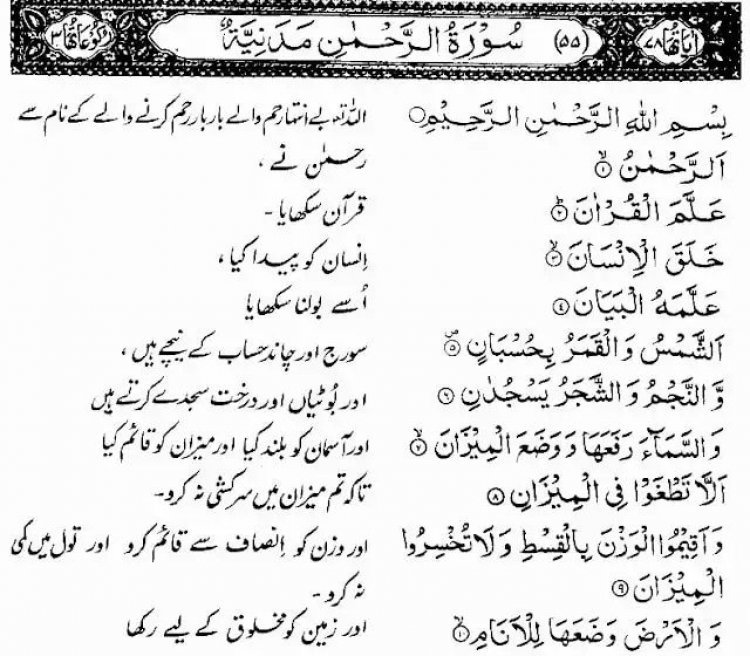 Files